The Jule Collins Smith Museum of Fine Art in Auburn, GA (Auburn University) hosts a wonderful series called A Little Lunch Music.  Dali Duo had the pleasure of partaking in this series yesterday with works by Muczynski, Milhaud, Burgmuller, and Poulenc.  It was a wonderfully intimate setting and we enjoyed performing for this audience.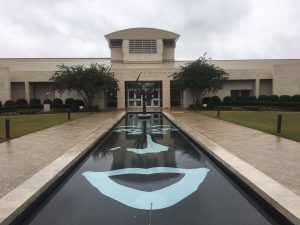 Program
Time Pieces for clarinet and piano, Op. 43 – Robert Muczynski (1929-2010)
Duo Concertant – Darius Milhaud (1892-1974)
Duo for clarinet and piano in E-flat major, Op. 15 – Norbert Burgmuller (1810-1836)
Sonata for clarinet and piano – Francis Poulenc (1899-1963)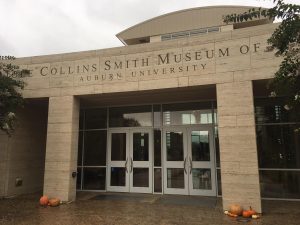 Special thank you to Patrick McCurry, Joshlyn Bess, Phyllis Stanaland, Ruth Crocker, the Anonymous Friends of the Series, and to all the individuals who came to the event.
If you are able, visit the museum and check out their upcoming events!